Now Hiring: Sales Administrator – Customer Service/Admin/Motorsports
---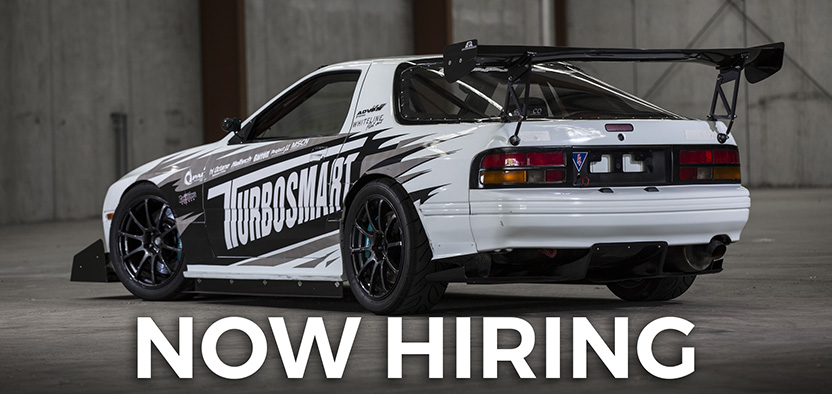 You love helping the sales team achieve more at work
You're reliable, committed and have achieved results in the past
You love to talk and help customers with their enquiries
Keeping things in order is part of your DNA. You like working in areas with clear set instructions and like following a routine.
You are the glue that is going to bring order to the sales area, so that the rest of the team can get on producing results in their respective roles. You have excellent computer skills and learn new programs quickly. You have a high work-ethic and love to meet your targets and do whatever it takes to get the job done.
You love to help customers with their problems. You have a track record in providing exceptional customer service and understand the value of happy customers.
Turbosmart is an Australian-owned leading manufacturer of high performance automotive products located in Wetherill Park, NSW. Turbosmart has a passion for providing our customers with high quality products and customer service and we want to share our passion for the automotive industry with you.
You will be responsible for:
Sales Reception: Answering sales calls, customer walk-ins and pickups
Accurately entering sales orders into our ERP system
Speedy and timely customer service: Phone, email, and webstore inquiries
Professionally handling technical support inquiries via email and phone
Handling warranties and returns and keeping customers informed
Administration support for the sales team
Creating sales documents and reports
Customer database maintenance and usage
Customer satisfaction surveys
You will be reporting to the Asia Pacific Sales Manager who will train you and you will be given the tools needed to carry out the above-mentioned functions.
You are willing to learn, follow instructions and do what it takes to meet expectations. There will be hard work, while working to schedule, you need to care about achieving a high quality of work and take ownership for your tasks.
The following skills will give your application an advantage:
At least 3 years experience in customer service or administration
Good IT skills (Microsoft Office, typing and internet knowledge)
Experience using an ERP system such as SAP, Netsuite
Intermediate technical knowledge of turbochargers and Turbosmart products
A passion for motorsports and the aftermarket automotive industry
You will be rewarded for your hard work, salary includes base pay, plus commission. If you like a challenge and know you can get excellent results, apply now.
Email a cover letter and CV to reception@turbosmart.com.au
---